Designing A Scary Gaming Room For Weekend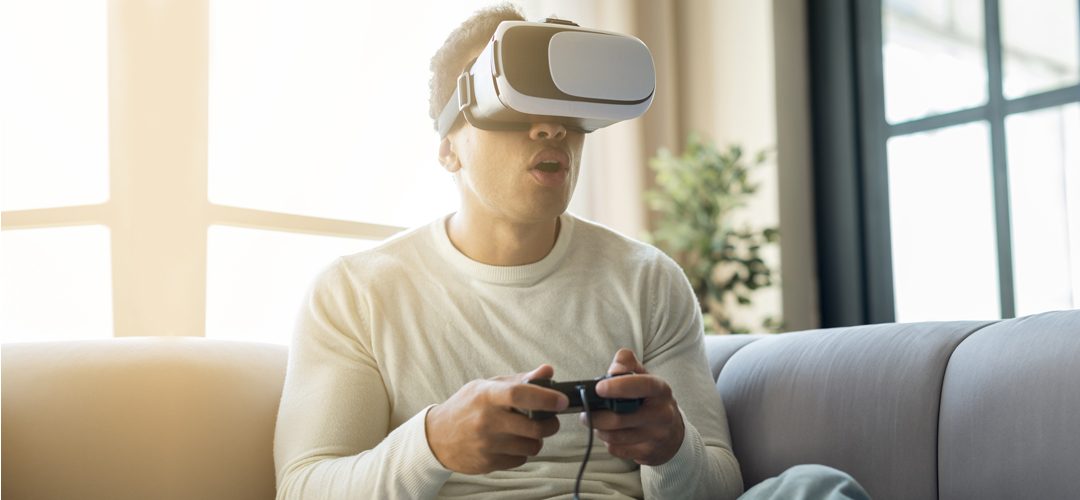 If your weekend is passing without any plans this time, why not create a funky game room at your home and plan every coming weekend with zeal and vigour. Moreover, your friends would do anything to accompany you at your astounding gaming place. Check out these ideas for planning a room that overwhelm all your friends and you every time you dare to enter.
Cave out the way
Yes, you can make a dark and long pathway giving it a feel of a scary cave that takes you to your destination. Making it scary is not a big deal, dark caves can itself scare a hell out of the person. Keep it filthy, who would want to go inside a clean cave, it's just not natural.
Watch horror movies and note down all the clichés that haunt you while watching a movie. Even though, you know what is going to happen next, it still trigger a reaction in you that makes you more terrified. Use such clichéd ideas to design your cave and have fun.
Design scary ceilings
Remember you are making a fun gaming room and your motive is not to scare your guests every time they enter, but a little fun would not break your friendship. So, cover your ceiling with hanging dead heads. Oh! Don't be so scared, it is for fun, use funny heads not real scary ones. Hanging cute bats would add few stars to your room and will make it look just perfectly terrifying.
Design the base using gaming signs
Not that you have to make everything keeping revulsions in mind. A gaming room should look like a gaming room. Paint your base with soccer balls, add eyes and nose to it and make it look scary. You can use 3D effect on it by using the paint that gives your soccer balls a bouncy effect. They may seem popping up from the ground.
Paint the walls scary
Use stickers on your walls that light up in the dark. A witch on her broom or a walking skeleton, all this will add fun to your gaming experience. What if you play scary games above all of it? Make your choice.
What all games are going to be there in your room?
It is up to you, what all gaming zones you want to create within your game room. What do you like except the standard Xbox device? Is it a Pool that you like to strike or table soccer where you want to chase your opponent? Whatever it is, keep it perfect and according to the theme of the room. Placing of tables should be appropriate, in order to comfort your friends after a long terrifying way to your room.
Place some cool gaming furniture
Gaming couch, gaming tables, gaming wall art and so on. Use all such things which have one or the other gaming feature inscribed on it. It looks cool and would make your room lively and fun after you have passed the panic games. Keep some extra sitting space in your room, as after watching your cool gaming zone, many of your colleagues and friends would come running to have a look. This cool gaming zone is going to make you popular among your peers, be ready.
Multi player gaming room
Having a cool gaming room is a dream of every game freak, but what if it cannot accommodate all your buddies at once. Black leather chairs along with attached small tables for resting their remotes is a good idea. I have a feeling that many of you would be injured after all that screen cheating, screaming and shouting. I hope you don't kill each other to win.
Place a small bar in your gaming room
A vertical bar standing at the corner, not exactly visible but still adding to the theme would look stunning and moreover, after hours of yelling and screaming, you and your companions would need something to wet your throats. Keep it filled with drinks before you start your race.
Complementing Lighting and walls
Hang lights from the ceiling on pool table and soccer table to create a feeling of a proper gaming room. Moreover, proper lighting is important in a dark room to make it more lively. Avoid placing side lamps and sensitive lights, as it is a place to play and players do not care about the furniture while playing. Since you have painted the walls black and grey, keep color of lights in contrast so as to avoid straining your eyes.
Try to keep this entire thing temporary as at one point you would not want to have a dark gaming room forever. Keep changing the themes accordingly. Your own style along with all these ideas can make your gaming room look new every time. Make your boring weekends exciting and fun by having an amazing and high end gaming room.