Are Men Scared of Aging Skin?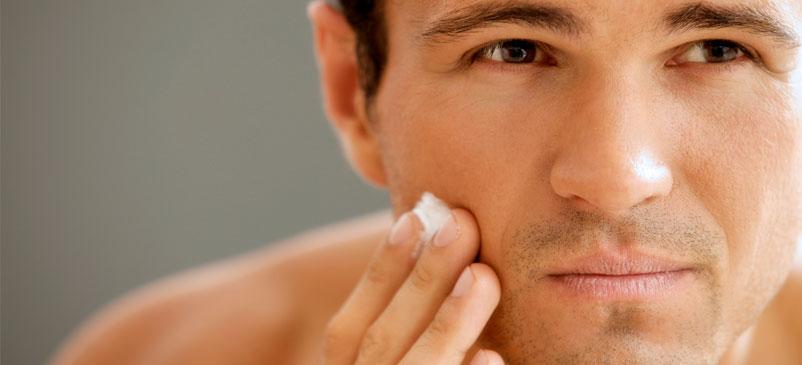 We all age with time, it's inevitable. But accepting aging, as it happens is difficult…more for women than men. In terms of skin aging, with prominent and visible signs of aging, the rumors of men aging better than women holds true. And there are very good reasons for it. The difference between the skin of men and women play a role in it.
Surely, a line or two adds character to any man's look. Just look how well George Clooney, Johnny Depp and Brad Pitt have aged. But that doesn't mean men would like to trade off their youthful appearance.
So, yes men do fear aging, but not necessarily the way their skin ages. And here's the catch why?
When compared to a woman's skin, on the parameters given below – a man's skin wins! This also means that the skincare needs of men differ. As men, you tend to overlook having proper skincare regimen.
Skin Thickness – Men have 25 percent thicker skin than women. This is why men skin care products are different from women. The skincare products for men need to  permeate through thicker skin than women.
Collagen density – Man's skin have a naturally higher density of collagen which means getting fewer wrinkles and slower aging.
Texture – The rough texture of man's skin is due to thicker Stratum Corneum. Once men attain the age of puberty their skin begins to produce more sebum than women. This means men are more prone to have oily skin, acne breakouts, blackheads, clogged pores etc.
Hydration – Men are not only more prone to sweating, but sweat twice as much as women. The presence of increased Lactic Acid, a natural humectant in the sweat lowers the pH, thus keeping the skin sufficiently hydrated.
Facial Hair – Though men often curse the need of shaving everyday, yet it's one of their winning points. The hair follicles keep your skin wrinkle free while shaving exfoliates your skin.
What does this hint? Well, skincare is not just a thing for only urban metrosexuals – it is important for every man, including you.
Let's have a look at major skin care concerns for you and how you would combat them:
Testosterone 
Man's skin is oiler than women's skin, the reason is the presence of male hormone – testosterone. More oily skin consequently leads to the evolution of more skin problems such as acne, pimples, blackheads which brings dull skin and wrinkles. Because of this, men skin care products are manufactured in a particular way. They deeply cleanse the face and moisturize less than any other women's skin care products. Moreover, these products are stronger in fragrance.
Tough routine means more care
As discussed earlier, man's skin thickness is different from that of a woman. The difference proves that your skin has different ability to withstand the harmful rays emitted by the sun. Moreover, men's skin are more exposed to the sun rays. Thus, the risk of sunburns and skin aging remains the same or maybe to a higher level. Pay heed to your skin, apply sunscreen with SPF 15 or higher, use sunglasses and hats when you move out of your house.
Shaving
When you remove facial hair everyday, it leads to the addition of another set of problems. Daily shaving can cause irritation, razor burns, rashes, acne, etc. thereby making your skin more sensitive. To fight out this sensitivity, you must apply products such as aftershave and toners. However, shaving is an asset too, as shaving removes facial hair it discards dead and dry skin from the cells.
So are you scared of aging skin? You must have got the answer by now. Skincare is a part of every man's life, as everybody wants to look good. Moreover, a recent study published in the Journal of the European Academy of Dermatology and Venereology, says that men's charisma and youth is judged by the tone of their skin. This gives you all the more reason to take care of your skin and look young.