Super Supplements That Would Make You Live Longer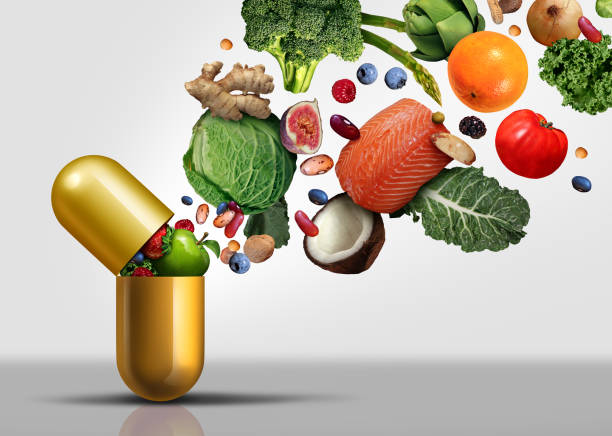 The world of vitamins can be a confusing one. A, B2, B3, B12, C, K if this alphabet has your head swimming, you may need some vitamin guidance. Which ones are essential to staying healthy? What do they do, and where do they come from? Should you buy expensive face creams and supplements for your daily dose of vitamins. Here are some major foods which can you include in your diet:
Brightly Coloured Fruit And Vegetables, Dark Chocolate, Oily Fish, Green Tea, Olive Oil, Garlic, Cranberries, The Coffee Bean.
The truth is, most vitamins are found in whole foods, and suggested daily amounts can be reached with the proper diet. These five vitamins are particularly essential to keeping you looking and feeling young and healthy:
Vitamin E
This super-star antioxidant will boost your immune system and rejuvenate your cells. It's an anti-inflammatory and helps to fight free radicals- unstable atoms that can damage cells and cause illness and aging. Vitamin E replenishes your body from the inside out, protecting cell membranes and preventing damages to crucial enzymes.
Vitamin A
This vitamin is a dream for your skin and can help prevent common aging woes like brown spots and wrinkles, as it helps slow the breakdown of collagen. But vegetarians be aware; retinol, or vitamin A1, is only found in animal-sourced foods like cheese, liver, butter, and fish.
Vitamin C
Everyone knows to drink orange juice when you're sick since it's packed with the immune-boosting vitamin C. But does it actually help? It turns out, there is some fact behind that old wives tale! Vitamin C is a powerful antioxidant that strengthens your body's natural defenses and can help prevent common illnesses and chronic diseases.
Vitamin D
You can't have a strong body without a strong foundation, so it's important to keep your bones and joints healthy with a proper diet. We know calcium is essential to prevent osteoporosis and other bone issues, but did you know that vitamin D can play a big role in bone health as well? It helps the body to absorb and maintain calcium, while also regulating cell growth, which may, in turn, prevent cancer.
Magnesium
Mom always told you to eat your broccoli, and boy was she right. It contains loads of essential vitamin magnesium! Many other greens, as well as legumes and whole-wheat bread, are also magnesium-loaded. Magnesium is another key player in calcium absorption for strong bones.
Important note:

Make sure you consult your physician or nutritionist before taking any supplements. More is not better, so don't megadose. Vitamins and minerals from all sources (fortified foods, multi-vitamins, single-vitamin products) add up. They can also interfere with the medication you may be taking and can be dangerous for people with certain medical conditions.